Most IT organizations need "better, faster, cheaper" operations and outcomes. Thankfully, technology, especially in the form of artificial intelligence (AI)-based capabilities, will help – with the use of the "intelligent automation" capabilities provided by machine learning and natural language understanding (NLU) technologies offering help to under-pressure and overworked IT organizations.
Importantly, the technology not only helps IT service management (ITSM) teams with the high-volume, low-value tasks, i.e. the "heavy lifting" tasks that drain IT resources. It also helps with the "heavy thinking," where the AI capabilities can handle larger data sets than humans more quickly and with the ability to provide superior insights (and actions as a result).
This blog shares 5 practical AI use cases for ITSM. Before this is done, here's a quick warning that applies to introducing new technologies per se.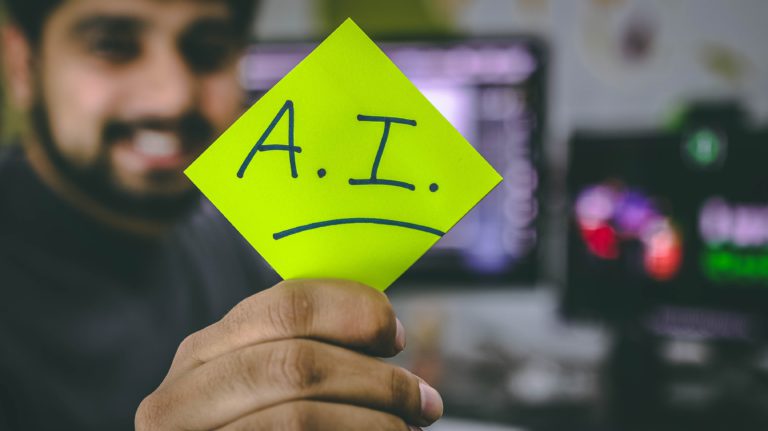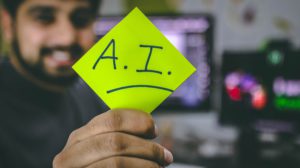 AI is great, but…
Have you ever heard the IT joke that all the automation of poor processes does is get people to the poor outcomes more quickly? The same is true with the application of AI, with it providing the best results when applied to an optimized status quo.
In some ways, this is similar to using AI capabilities "just because we can." It won't be the best solution to every ITSM issue or opportunity. Plus, given that your AI-related resources are likely limited, it's essential to focus your AI investments where they will make the most difference. Or to focus on "what matters most."
So, while the five common AI use cases for ITSM listed below might be relevant to your organization, spend the required time and effort on understanding where your AI investments should be focused first.
AI use case #1: relieving the pressure on the IT service desk using AI-powered analytics
This opportunity is the aforementioned use of AI-enabled capabilities to reduce the labor and time demands of high-volume, low-value tasks. This use case is achieved through the proactive analytical insight of machine learning and NLU capabilities. First, the intelligent technology can identify clusters of repetitive issues (that ITIL would likely classify as a problem). Second, it can automatically identify all the affected end-users and apply a known fix before they even know the issue has impacted them.
This timely intervention reduces IT service desk contacts and the associated effort. Plus, importantly, it minimizes related end-user lost productivity.
AI use case #2: speeding up resolutions and service provisioning using intelligent ticket triage
This use case employs machine learning and NLU capabilities for categorizing, prioritizing, routing, and even actioning incoming tickets based on historical data. This opportunity can be as simple as understanding the context of each ticket and processing it at a resolution-group level accordingly. Or it can be as detailed as routing a ticket to the most appropriate individual based on their previous ticket interactions and current work status, i.e. what they handled and what they needed to reassign, their average resolution time for similar tickets, and their current workload.
In terms of actioning the incoming tickets for both incidents and service requests, this can be the invocation of automation or service orchestration capabilities to deliver the fix or provisioning. Or it can be the automated provision of relevant knowledge. For example, a link to a knowledge article that explains how to connect to the corporate Wi-Fi network or an article that details a locally-delivered workaround to an experienced issue.
AI use case #3: service desk workload optimization
Again using historical data patterns, machine-learning-based analytics can be used to better staff and operate your IT service desk. This opportunity starts with ensuring that the right level of people, which could factor in their relative skill levels and expertise, are available to meet the anticipated demand for IT support. It can be extended to ensure that the filling of their ticket queues is optimized automatically to help ensure that the available service desk analysts aren't overburdened and tickets aren't unnecessarily delayed. This ticket distribution optimization can also include the automated reassignment of the tickets in queues when needed.
AI use case #4: better high-priority and major incident identification and management
While this has already been touched on in use case #2, with the automated prioritization of incoming tickets, there are also opportunities related to the more-significant incidents. For example, the quicker and more accurate categorization and prioritization of incoming tickets allow your IT service desk to identify and start to address major incidents more quickly (with a resulting reduction in their adverse impact).
This opportunity might also be that the connectivity between multiple employees experiencing the same issue is automatically recognized far more quickly by the technology than can be done by the manual triage of incoming tickets. Plus, AI capabilities can also be employed to speed up the operation of the corporate major incident management process.
AI use case #5: elevating self-service operations and experiences
For many organizations, especially those that have struggled with self-service adoption levels, AI-enabled capabilities offer a variety of opportunities for them to finally succeed with their self-service ambitions.
As a starting point, machine learning and NLU can be employed to improve search capabilities, increasing the likelihood that end-users can find the knowledge they need to self-help. This opportunity includes access to automation and service orchestration when the required solution.
The available self-service capabilities can also be made easier to access through AI-powered chatbots that use a conversational interface to guide end-users to the help or services they need. This opportunity speeds up resolution and provisioning plus improves the end-user experience.
Finally, machine learning can better understand end-user demand for IT services and support, informing the decisions and actions that will further improve self-service and other aspects of IT service delivery and support.
The industry perspective of AI-enablement for ITSM
The 2022 AXELOS ITSM Benchmarking survey found that 71% of respondents believe that AI or will improve employee and customer satisfaction, with only 22% thinking it will not. This is shown in the table below.
Would using artificial intelligence at work improve your job and customer satisfaction?
| | |
| --- | --- |
| Response | Percentage |
| Yes, considerably | 37% |
| Yes, but not dramatically | 34% |
| No | 22% |
| Don't know | 6% |
| What's artificial intelligence? | 1% |
Source: AXELOS, ITSM Benchmarking Report (2022)
A separate ITSM.tools survey in 2021, found that not only were organizations already using AI-enabled capabilities but they were also sharing them via enterprise service management strategies. This is shown in the table below.
How has your organization adopted the following types of intelligent automation?
| | | | | | | |
| --- | --- | --- | --- | --- | --- | --- |
| Intelligent automation type | In multiple business functions | Only in IT | Total adoption level | Planning to adopt | No plans | Don't know |
| Chatbots/virtual agents for employees | 28% | 17% | 45% | 31% | 20% | 5% |
| Virtual assistants/agents for service and support staff | 22% | 17% | 39% | 32% | 25% | 5% |
| Intelligent workflow automation | 22% | 29% | 51% | 31% | 14% | 5% |
| Intelligent email autoresponders | 23% | 11% | 44% | 32% | 28% | 6% |
| Smart analytics | 20% | 20% | 40% | 31% | 23% | 6% |
Source: ITSM.tools (2021)
So it's not a case of "if" or even "when" for AI for ITSM. It's already here.
If you would like to learn more about how AI-enabled capabilities will help your IT service delivery and support, please learn more about our built in chatbot